Sharing on some interesting facts about Japan which makes this country super unique and always my fav country to visit all the time!
1) Secret to the Long Healthy Lives of Japanese - Take Natto!
Natto is a traditional Japanese food made from fermented soybeans, and is characterized by its strong taste, pungent smell, and gooey texture. Natto isn't well-known outside of Japan, and its acquired taste and unpleasant appearance probably confines it to a limited audience. Nonetheless, natto can be found in some Western health food stores for one reason: it is highly nutritious. In fact, the health benefits of natto are so considerable that some stores sell it in capsule form so that people can take it as a dietary supplement.
2) Pachinko
From wikipedia:
Pachinko
(

パチンコ

)
is a mechanical game originating in Japan and is used as both a form of recreational arcade game and much more frequently as a gambling device, filling a Japanese gambling niche comparable to that of the slot machine in Western gaming. A pachinko machine resembles a vertical pinball machine, but has no flippers and uses a large number of small balls. The player fires balls into the machine, which then cascade down through a dense forest of pins. If the balls go into certain locations, they may be captured and sequences of events may be triggered that result in more balls being released.
The object of the game is to capture as many balls as possible. These balls can then be exchanged for prizes. Pachinko machines were originally strictly mechanical, but modern ones have incorporated extensive electronics, becoming similar to video slot machines.
3)
Japanese toilets
are famous for their high-tech functionality, heated toilet seats, and even those fake flushing noise buttons installed in women's restrooms in Japan. The king of toilets in Japan is Toto, the company that brings warmth and comfort to Japanese behinds.
4) Japan is home to the world's craziest vending machine.
It's not so much the machines themselves but the variety of things sold in them. Beverages by the hundreds of variety beer, hot tea or coffee...and yes, even panties and porn.
Varieties of soft drinks
Ice-cream vending machine
Coffee maker vending machine where you can watch the screen how it makes!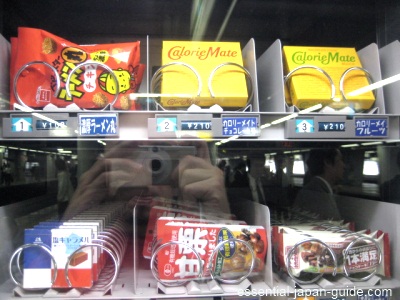 Japanese snack vending machine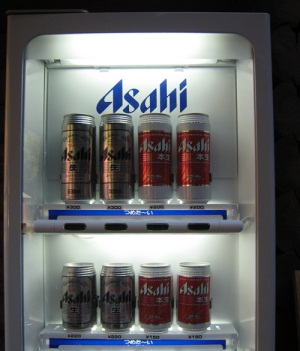 Beer vending machine too!
5)
Japanese Food Display
can be found in many restaurants in Japan.
These incredibly realistic food models function to give a visual idea of what kinds of foods the restaurant serves while at the same time appealing to the senses of would-be diners in order to entice them inside.
These plastic food models are often a saving grace for foreign diners who do not speak Japanese.
6) Japanese Bathing Etiquette
Whenever you enter the bathroom, you have to put on special bathroom slippers. Don't forget to take them off when you're done, that's a big no-no because if you keep them on, you will
contaminate the rest of the house.
If you plan on taking a shower, be aware, that you will take the shower outside of the bathtub!! See the photo below, the shower head is not directly in the bath tub but it's outside!
You're supposed to wash your body while outside the tub, with soap of course. The bathtub is only used for soaking and you are only allowed to enter after you have cleaned yourself thoroughly. Soap should not get into the bathtub!
The water stays in the bathtub and will be used for other people in the house. Everyone uses the same water, but it's clean water because they clean themselves with the shower first.
7) Drink miso soup without using spoon
I think it's norm in Malaysia to drink any soup with a spoon but not for Japanese drinking miso soup. You should drink the miso soup out of the bowl as if it were a cup, and fish out the solid food pieces with your chopsticks.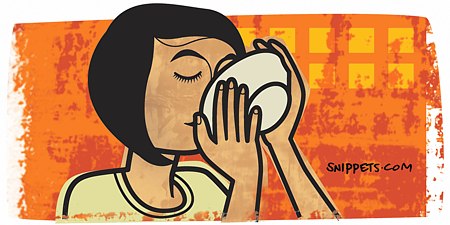 So..dun go and ask waiter for a spoon when you are in Japan to drink miso soup lo!